The Team
Our highly-experienced consultancy team boasts a 

wide range of skill-sets which can be applied to the 

challenges faced by clients, every day of the year.
The strength of Darbyshire Consulting lies in the diversity of our consultancy skills.  Working independently or as part of a client team, our consultants bring another dimension to the processes involved in Learning & Development, Coaching and HR.
All the Principal Consultants are qualified specialists in their own fields, with extensive experience both in blue-chip organisations and consultancy.  Several of them have been with us since the Consultancy was formed in 1994.  
We also work with a wider group of experienced associates whose expertise we can draw upon when projects demand additional resources. 
In addition to Graham Darbyshire, our Principal Consultants are Barbara Kemp, Julie Harrison, Brian Tristam and Brian Homer, together with Consultant, Hugh Darbyshire.
Our consultant team: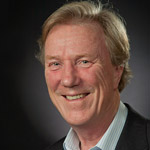 Graham Darbyshire, BA (Hons), MA, MCIPD
Prior to setting up Darbyshire Consulting, Graham was an HR professional for over 20 years with Unilever, Phillips, GKN and Forward Trust Group (a subsidiary of HSBC).  He has been both an HR Director and a Corporate Services Director. Throughout his career he has covered the full range of HR activities at senior management level.
His prime areas of focus now are:
- Learning and Development, especially Team-building, Leadership, and Personal impact and influencing skills
- Executive coaching 
- HR strategy and policy development
- Internal investigations, related to disciplinary matter, grievances an whistle-blowing
He is a fluent French speaker.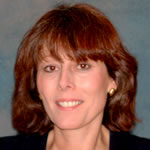 Barbara Kemp, BA (Hons), MBA, MCIPD, CertEd(HE)
Barbara is an HR Consultant and Deputy Director of the Global MBA Programme at Oxford Brookes University.
She has over 25 years' HR experience, gained both in management – with Ford, Grand Met and HSBC – and in consultancy, including four years as a Principal Consultant with SHL. For the past fifteen years, Barbara has combined consultancy with university teaching, most recently on global MBA degree programmes.
Her main specialist areas are:
- Assessment, including psychometric testing
- Training and development, especially management skills, development centres and executive coaching
- Performance management, including appraisals, competencies and 360-degree feedback
- Career management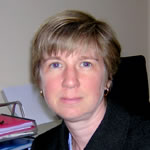 Julie Harrison, BSc (Psych) (Hons), MSc, MCIPD
Julie is an HR Consultant and Visiting Lecturer at Aston University on the MSc programme in HR Management and Work Psychology.
She has over 25 years' HR experience, gained both in management – with Peugeot, Erikson and HSBC – and in consultancy, having been a full-time consultant for the past 10 years.
Her main specialist areas are:
- Training and development, including development centres
- Performance management, including appraisal schemes, competencies and 360-degree feedback
- HR management issues
- Career management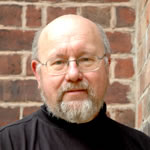 Brian Homer
Originally qualifying as an electrical engineer, Brian's work in the electricity industry included work study and manning-level reviews.  He subsequently changed direction to become a creative designer and his wide experience in graphic communication includes consultancy, design, writing and editing, photography and print management for both public and private sector clients.
As well as helping clients to develop strategies to under-pin their communications, his work has developed to include attitude surveys.
His main specialist areas now are:
- Corporate strategy and corporate identity
- Employee and client attitude surveys
- Internal and external communications, especially newsletters, magazines and bulletins, brochures, leaflets, web sites and displays
Brian Tristam, BA, MCIPD
Having become an HR consultant some five years ago, Brian is a general HR practitioner with over 30 years' experience in the automotive and aerospace sectors.
He has extensive knowledge of strategic and operational HR, including change management and restructuring.
His particular areas of expertise are:
- Managing the issues arising from change/restructuring
- Employee relations
- Employment law
- Managing grievance and disciplinary issues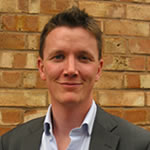 Hugh Darbyshire, BA (Hons)
Hugh trained as an actor, graduating with a BA (Hons) Acting from The Royal Welsh College of Music and Drama, one of the UK's leading drama schools.
In addition to stage-work as an actor, he has worked as a voice coach, both on a one-to-one basis and in Presentation Skills programmes for managers.
He is also skilled in other aspects of presentation and maximising personal impact.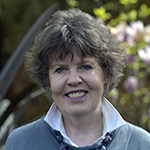 Hilary Taylor, Administration Director
Hilary joined Darbyshire Consulting at the beginning of 2004 to support its continuing growth by ensuring that the highest standards of project administration and office management are maintained.
Previously, she had worked for 24 years for the French multi-national, ALSTOM, both as a top-level PA and as an administration manager on national and international projects.
In addition to many years in the Midlands, her career experience with ALSTOM included three years in Hong Kong, four in Paris and three in Manchester.
She speaks fluent French.
For more information about the specialist consultancy skills available from Darbyshire Consulting, contact us today – in total confidence and without obligation.