About Us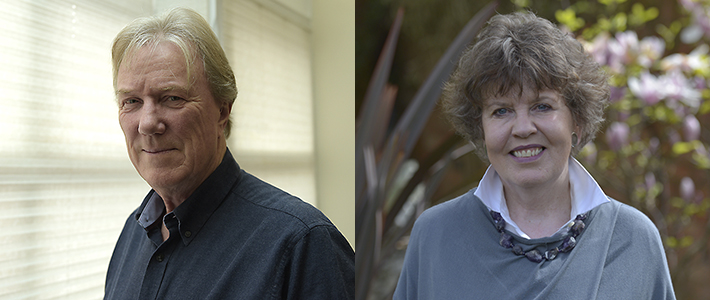 Providing Development, Coaching and HR services since 1994
Darbyshire Consulting Ltd was founded in 1994 by former HR Director, Graham Darbyshire, who had the vision to create a company that would build on his own broad experience and could cover the complete range of HR functions.
Over the past two decades, the Company has developed into a highly-respected consultancy providing top-level Development, Coaching and HR services for clients who operate across a broad spectrum of activities.
To date, the Birmingham-based Company has worked with over 60 clients across the UK, primarily in the private and third sectors, but also has undertaken some public sector work.
Darbyshire Consulting has a rare profile in combining Development, Coaching and HR, as many consultancies lack the experience to do this and to such a high level. 
For more information, contact us today.
A proven professional pedigree
With a proven track record in Director-level HR, with companies such as Forward Trust Group (a subsidiary of HSBC), Graham's extensive experience has enabled him to lead by example when it comes to meeting a diversity of client needs. 
The support of a talented team of highly-qualified and experienced fellow consultants has helped to build the Company's rock-solid reputation for delivering rigorous and highly-professional consultancy solutions.
The majority of commissions comes either through repeat business or recommendations. By providing an exceptional quality of service, the Company has built long-term business relationships with many of its clients.
Key to the high performance standards set by Darbyshire Consulting is the presence of genuine experts, whose up-to-the-minute and innovative consultancy skills provide an outstanding response to even the most challenging client brief.
A combination of well-grounded advice and effective hands-on performance gives clients total confidence in the services they receive. Equally important is the reputation that Darbyshire Consulting has for being great fun to work with!
For more information, contact us today.
Consultancy is our business….
There are three main strands to the services provided by Darbyshire Consulting:
This is a hugely significant part of the Company's offering.  It covers a wide field that incorporates both the long-term development of directors and managers and one-off workshops that provide many day-to-day practical skills for managers and staff.
The senior-level development programmes are designed to embed high-level people-management and leadership skills and have a powerful impact in changing behaviour and developing managerial excellence.
The workshops cover a wide range of practical skills, including managing for performance, recruitment interviewing, presentation skills, managing difficult conversations and working with employment law.
These rigorous yet rewarding Development Programmes and Workshops have enhanced the career prospects of more than 500 Directors, Senior Managers, mid-level employees and staff over a 20-year period.
Our highly practical, one-to-one coaching programmes are designed to improve the workplace performance of MDs, Directors, Senior and Middle Managers across a number of key areas.  We have coached over 20 senior people in recent years and mentored several others.
We provide the full spectrum of HR and Recruitment services for every type of private and third-sector organisation, ranging in size from small charities and SMEs to PLCs.  Providing specialist hands-on expertise, we help our clients manage their HR needs, whether dealing with a one-off specific need or providing longer-term HR support.
Our recruitment is particularly prominent in the third sector and with SMEs, covering CEOs, Directors and Senior Managers.
Ovwer the past 5 years, we have undertaken some 20 investigations, which has become a very significant part of our service offering and greatly appreciated by our clients.
We also specialise in conducting internal and external surveys, covering stake-holders, staff and clients.
For more information, contact us today