Effective Professional Workshops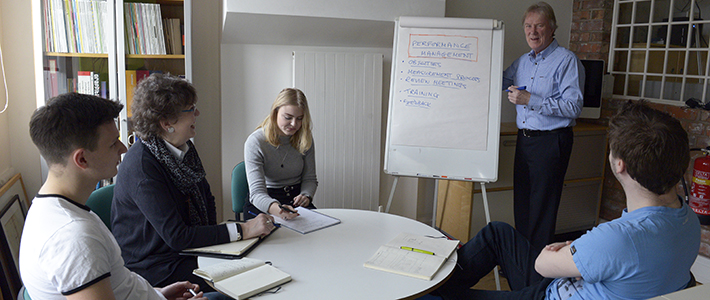 Our Workshops
Half-day to two-day sessions to 

address specific workplace issues 

in practical, plain-language ….
Darbyshire Consulting's Workshops have the power to make Managers and Supervisors quite simply better at their jobs.  We achieve this by making them better able to guide, motivate and lead their teams iwith a whole new level of skill.
By discussing your organisation's specific needs in detail, not only can we tailor content that will address those issues which are most important to you but we can also identify the people within your organisation who will benefit most from attending a Darbyshire Consulting Workshop.
We do, of course, have a core of expertise which forms the backbone of our Workshops' offering.  These range from half-day to two-day sessions, depending on the complexity or breadth of the topic.  In all cases, the content can be modified to suit your own requirements.
Here are some examples of core topics we offer:
Recruitment processes and selection interviewing

Employment law

Managing change

Handling disciplinary and grievance issues

Effective time management

Managing your career development

Improving presentation skills
           and more .....
As with all our talent-development programmes, the Workshops are meticulously planned and implemented to meet each client's guidelines. We also follow through with post-workshop assessments and Personal Development Plans to ensure every participant gets the most out of their training and to maximise the return on your investment.
To find out more about the costs and availability of our Workshops, don't hesitate to contact us today.